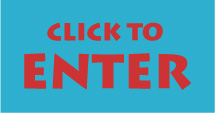 Our art show is extended through the month of August 2015!
Gary Hughes and Howard Kaneg are having an art show!
The R. Blitzer Gallery, July, 2015. 2801 Mission St., Santa Cruz, Ca.
http://www.rblitzergallery.com
831-458-1217 Opening Reception Friday, July 3, 2015, 5-9 p.m.
copyright 2015, Gary Hughes, M.F.A., all rights reserved. All images on this web site are the property of Gary Hughes and/or the site's contributors. Any use, private or public, without prior written permission from the owners is prohibited. Anyone caught using my images or, other contributors' without permission will be prosecuted.
831-462-6996 or garyhughes@earthlink.net
MOST RECENT UPDATE 4/2015- New pieces on site!