GARY HUGHES SIGNS has changed a bit. I am retired and succeeded by my former partner Erich Malvre. He has significant experience as my associate for many years, and services all of my old clients and his own new clients. Erich is an excellent craftsman and designer. Gary is available for consultation, advice, and an occasional special job.
Erich's web site address: www.erichmalvre.com
TO REACH ERICH MALVRE, CALL 925 487-0754 OR E-MAIL: erichmalvre@earthlink.net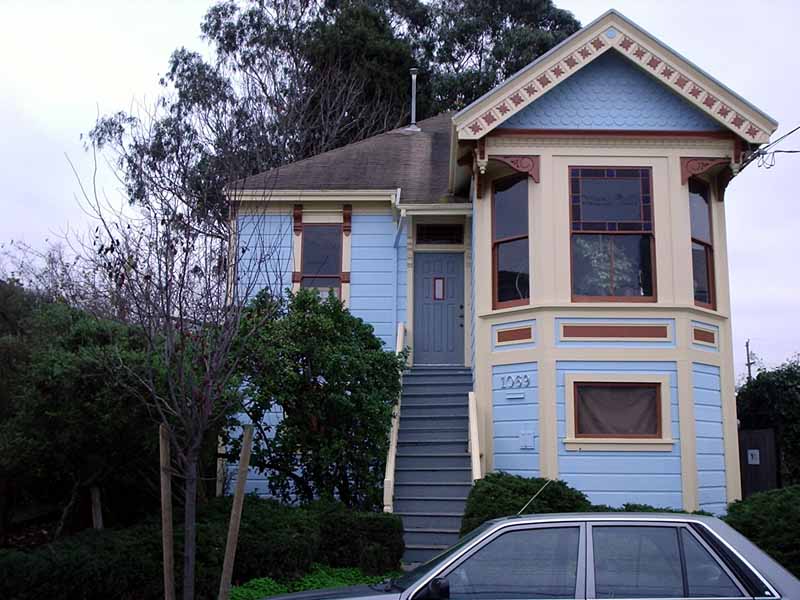 THIS WAS THE SIGN SHOP UNTIL 2004......

Although most people believe that we are the mysterious tenants at the top of the Transamerica Pyramid, our signshop was a small business in Oakland near Emeryville. We were located in a blue Queen Anne cottage with the shop being the space on the ground floor. I am now located in Santa Cruz, Ca. Erich and Jack are still in the S.F. Bay Area. Erich now does the signwork.
Gary has painted signs since he was an art student in 1972. Jack Jesmer were Erich Malvre were long time friends and associates. Erich can help you with any sign project that you have in mind, and many commercial art jobs.
Many people were instrumental in the work and social life of the shop. To see a tiny bit about them, CLICK BELOW:
.